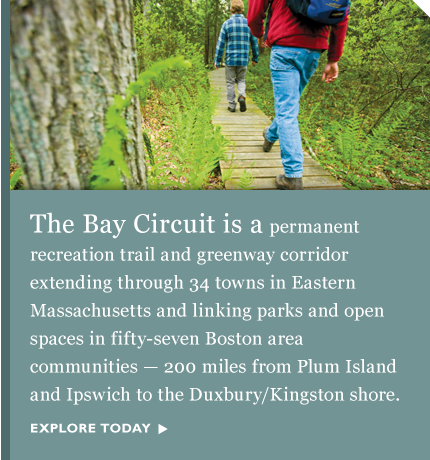 Upcoming Events
March 2015
Mar
29
Sun
2015
Cleveland Farm State Forest Hike in Boxford/Rowley MA
Mar 29 @ 1:00 pm
Cleveland Farm State Forest Hike Boxford MA
Meet at 1:00PM. Hike ~5mi section of Bay Circuit Trail along eskers formed by glacial activity. Listen for Spring Peepers and Wood Frogs. From I-95 take exit 53A (Rte. 97 east) towards Topsfield, after exiting ramp take immediate left onto Rowley Road, follow 1.1 mi. to pkg. area on left. L. Richard Lombard 978 394 9619 (on day of hike) rllombard2@gmail.com.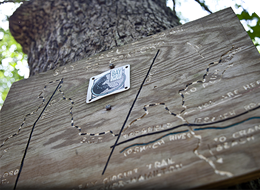 Recent Posts
Take a video tour of the BCT

Did you know that film makers and husband and wife team Dan and Marilyn Brielmann from e-awakening have been documenting their hike of the entire Bay Circuit Trail? They've logged many miles and have 18 videos of the trail and the people, events and places surrounding the trail. Check out the entire video series.